CNC Turning
Star, DMG Mori, Okuma, and Doosan Machines
Swiss-type Machines
Heavy duty cutting
Super-fast cutting speeds
Optimum surface finish
High level of accuracy in all dimensions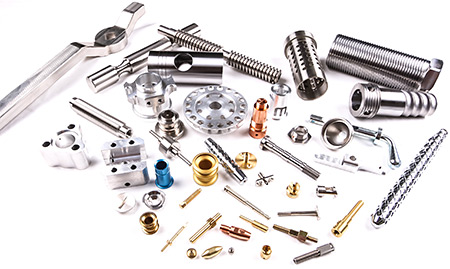 Our state of the art CNC turning machines with the latest cutting edge design tools allow our skilled operators to make complex components to the highest degree of precision and to ensure uniformity and consistency in our production standards over a wide variation in product capability. 
Multi-axis, multi-spindle machines capable of making high complexity components in short time cycles
Materials form 2mm to 80mm in bar work
Materials up to 300mm in billet work
Our machinery includes 6 'Star' CNC Swiss-type sliding head machines specializing in difficult to produce components such as those parts with both long and slender features.
Accuracy, stability, productivity and reliability are key requirements of high performance turning machinery.  Our machines feature:
Rigidity
Compact spindle heads
Thermal stability
Excellence in raw materials
We buy only the best quality metals and engineering plastics and have an ongoing program of supplier quality control to ensure our products are of a consistently high standard.