About Us
Our Facility
Conveniently located in Heidelberg Heights, Melbourne, our modern manufacturing plant has been specifically designed for Yann Engineering, ensuring seamless workflow from delivery and handling of raw materials through to production, quality control and dispatch.  Our 3000 square metre factory is designed with ample space for multiple production runs, workspace efficiency and convenient work zones where complementary machines are positioned in close proximity.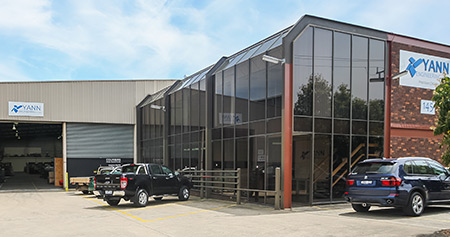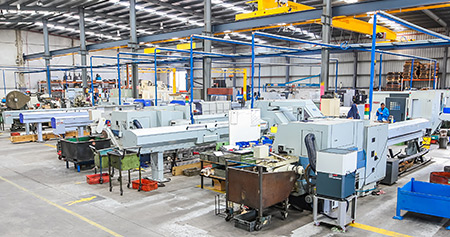 Our People
Yann Engineering's Director, Warren Yann applies his expertise gained through 40 years work in the industry, with his refined talents in design, machine set-up and material knowledge to guide the production of unique and efficiently made components.  Warren's particular expertise is his ability to improve the design of components and products using a consultative approach with clients either at our Heidelberg factory or on-site at the client location.
We employ a small, highly trained workforce of engineers and machine operators.  Selected for their particular expertise in precision engineering and ability to work with a diversity of product types and machines, our staff members are the core of our business and ensure the Yann Engineering standards of precision are applied to every product we produce.
Our Associates
When ancillary services and methods are required, we have several carefully selected businesses we use to outsource those aspects of production which fall within adjacent areas of expertise.  These include plating, heat treatment, polishing, grinding and spray painting.  Our associates are subject to the same expectations for, and scrutiny of, quality as are applied throughout production in our factory.   Additionally, our raw material suppliers are selected for their ability to consistently meet our rigorous quality standards
Our Machinery / Equipment
CNC Lathes
Multi-axis machining
Turning capacity – up to 300mm diameter x 1000mm long
Bar work from 3mm to 80mm
Swiss type machining from 2mm to 32mm
CNC Milling Centres
4-axis machining
1350mm x 650mm x 750mm
High production pallet machines
Other Equipment
Automatic sawing to 400mm
Welding and Fabrication
Rotary Finishers
Clients / Industries served
Road Construction
Automotive
Trucking after market
Mining
Medical and Dental
Scientific laboratory equipment
Sporting equipment
Plumbing / hardware
Industrial Safety equipment
Marine / fishing
Construction industry
Furniture
Pool care / leisure